Big Thunder Mountain Railroad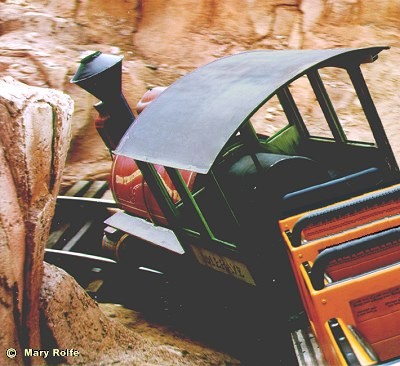 I mean, you should realize as soon as you see your train pull up that it's going to be a crazy ride. Just look at the engine. There's no engineer!

Now, did the engineer flee from fear or did Big Thunder already do him in? And what is this here? A twisting dive into oblivion?
---
Back to Big Thunder Mountain Railroad
Epcot | World Showcase | Future World | MGM
Pansoph's homepage| art gallery| Pansophilosophy | Tower Case of Terror | The Squash that took over the Lilac
All images on this site are © by Mary Rolfe/Pansophist at http://www.pansophist.com/