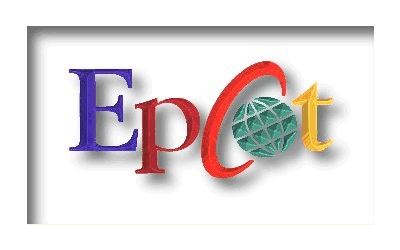 Epcot is actually two sections.

The park is shaped like a figure 8 with Future World on one circle of the 8 and World Showcase on the other.

Future World is the first part of Epcot. It has always been fun, even when it was more serious about speculating the future. Over the years it has evolved into something more like community than future. And with all the rides, you have the time of your life.

World Showcase, The other half of Epcot, represents eleven countries as splendidly as the countries themselves. It is a condensed version of travel, with each pavilion portraying highlights of each nation. There are rides, films, museums, indoor and outdoor exhibits, live entertainment and some amazing restaurants.

The word EPCOT was an acronym coined by Walt Disney himself which means Eperimental Prototype Community Of Tomorrow. Epcot was officially made a word, a noun, in the late 1990s.
Click a category below